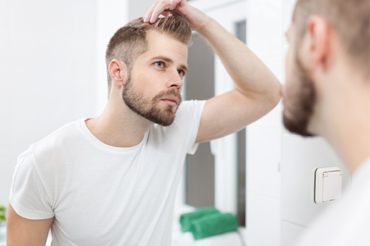 Hair Restoration
At Juvenate, we are dedicated to helping you achieve your hair restoration goals by using the latest treatments and techniques possible. We have assembled a highly-skilled surgical team that will help you understand your hair loss and the treatment options available. After our comprehensive evaluation, we will provide you with a detailed, individualized hair care plan. We offer competitive pricing rates and financing. Learn more about our non-surgical, cellular, and topical treatment options and schedule a free consultation today!
Schedule an Appointment
With Juvenate, you get the one-on-one attention of experts who want to understand your unique circumstances and goals when it comes to hair restoration. With our help, you'll be able to access hair restoration on your terms and enjoy the results
Get in touch to get started!